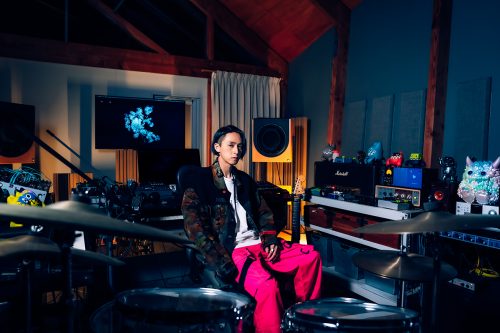 菅原一樹
Kazuki Sugawara
Composer / arranger.
He handles a wide range of music such as TV programs, web advertisements, live performances, events, video works, and corporate PR.
The projects that have been in charge of music so far have won silver at the International Advertising Festival ADC AWARD, ADFEST, and Spikes Asia.
In addition to the name of Kazuki Sugawara, he is active under various names, including anre*f, which is the name of an electronic musician.
In 2020, he set up a private studio, anre*f studio yatsugatake, and is producing at two bases, Yatsugatake and Tokyo.
菅原一樹
作曲編家。
TV番組、WEB広告、ライブ、イベント、映像作品、企業PR等の音楽を幅広く手がける。
これまでに楽曲を担当したプロジェクトが国際広告祭ADC AWARD、ADFEST、Spikes Asiaでそれぞれシルバーを受賞など。
菅原一樹名義のほか電子音楽家としての名義であるanre*f (アンレフ)を筆頭に様々な名義で活動する。
2020年、プライベートスタジオであるanre*f studio yatsugatakeを構え、東京と八ヶ岳の2拠点で制作を行う。
anre*f recrods主催。
anre*f
https://anref.bandcamp.com/
Lotus Lichter ソロテクノプロジェクト
https://lotuslichter.bandcamp.com/album/elsenova
ライブユニット Refresh Resort サンプラー担当。
info(at)anref.jp




---